Marijuana Venture presents its annual Gift Guide, highlighting the goofy, the practical and the outlandish items that are perfect for the cannabis entrepreneurs and enthusiasts on your holiday shopping list.
Updated every day until Dec. 25!
Aspen Canyon Ranch
Thirty miles south of Silverthorne, Colorado and bordering the Arapaho National Forest, the Aspen Canyon Ranch offers 450 acres of Colorado countryside for guests to engage in numerous outdoor activities and freely imbibe legal cannabis. Of course, activities such as horseback riding and UTV rentals are reserved for guests who are not currently chasing the green dragon, but there are still plenty of recreational activities for sky-high visitors.
"It's a big liability on our part and we stress that it is illegal to operate a vehicle while under the influence of cannabis," says Bradley Clark, a marketing consultant for the ranch. "We took out trap shooting too."
The ranch still offers hunting trips through a third-party outfitter. But those hoping to enjoy the great outdoors might also appreciate some of the ranch's other offerings like fly fishing with private access to the Williams Fork River. Plus, for guests who aren't looking to hunt or fish, the ranch provides bocce ball, river rafting, volleyball, biking, paintball, disc golf, horseback rides, UTV rentals and, yes, the ultimate outdoor pastime: horseshoes.
"One thing about horseback riding is that you can privatize it for trips and depending on the group, if you're more experienced you can work something out with the wranglers and get something good to go further out into the Colorado back country," Clark says.
Winter guests can enjoy sleigh rides, snowmobile tours, skiing, snow shoeing, dog sledding and tubing.
Even though the ranch has assembled an impressive list of camping staples, Clark acknowledges that many guests come for "cannabis camping" rather than just camping with cannabis. For those guests, the ranch has a ganja yoga retreat and professional chefs trained to cook with cannabis, plus simple pleasures like movie nights, Wi-Fi, seating at scenic viewpoints for late night stargazing, satellite TV and riverside hot tubs. The ranch even provides discounts at local dispensaries for guests during their stay.
Clark stresses that the vision of the ranch is to provide an authentic and secluded Rocky Mountain experience without interference from law enforcement. And despite the taboo nature of cannabis, Clark says the switch to allowing cannabis consumption hasn't deterred any business — even for non-marijuana parties.
"We just booked a family retreat for 20 people who are all non-cannabis users," he says.
Behind the scenes of all the cannabis-fueled adventure is a focus on safety. The ranch maintains detailed safety procedures in the event of an emergency. The guides all have at least five years of experience leading tours and have been certified in first aid and CPR.
The ranch comfortably accommodates up to 56 guests with its three cabins, cliff house and roof house. For larger parties, such as weddings or reunions, the ranch can provide tent camping for up to 600 guests.
"We can accommodate anything," Clark says. "We would love to host as many cannabis-related events as possible."
Website: aspencanyon.com.
Price: Varies
Perfect gift for: Overworked cannabis/outdoor enthusiasts, or for a corporate retreat
Marijuana
Here's a novel idea: Who do you know who could use a little more holiday cheer this winter?
Perhaps cannabis is the solution. Rather than the alcohol-fueled holiday parties of yesteryear, maybe it's time to usher in the era of legal marijuana with some of the finest locally grown products available.
The best part is that stuffing your pipe full of the green doesn't mean your stocking will be stuffed full of coal by Old Saint Nick.
In an interview with a local television station, North Pole, Alaska resident Santa Claus (Thomas O'Connor before he legally changed his name in 2005) professed his support of the industry.
"Cannabis users will not be getting coal in their stocking unless they've done some other thing that might be considered egregious," Santa told KTUU, an NBC affiliate in Alaska.
But be smart. Despite legalization, it still might not be legal to "gift" marijuana. Know your state laws and keep fighting for progressive and sensible marijuana laws.
Perfect gift for: Anybody at your family holiday party
Private security services
It's probably a stretch to expect budtenders to be warm and friendly, and also act as a deterrent for would-be criminals. Private security firms such as Apache 6, CannaGuard, MPSI and many others have familiarized themselves with state-specific security regulations to better accommodate the industry.
Stationing a trained security professional outside of a retail store or a grow operation greatly reduces the risk of loss and provides a sense of safety on both sides of the counter. Beyond checking IDs or a building's perimeter, security personnel can assist in transportation services, background checks, consulting and more.
Perfect gift for: Companies that truly put safety first
Leira Cannagar
A prestige piece draws people in by its own eccentric nature. In the days of cannabis past, bravado-filled enthusiasts would pay thousands of dollars for delicately handblown glass pipes that would often be nothing more than a display piece.
But when it comes to conversation starters, there's nothing more functional than a Leira Cannagar. The Cannagar is exactly what it sounds like — a cannabis cigar — but unlike the Swisher Sweets blunts of the past, Leira's version provides a classier, tobacco-free experience.
Organic flower coated in a solvent-free rosin forms the core of the Cannagar. The Leira website says,
"This combination helps express the flavors and psychedelic characters of the strain."
The core is then wrapped in hand-selected cannabis leaves and cured for a minimum of one month.
Purchasers of the Cannagar have reported burn times of more than three hours.
The Leira Cannagar brand is exclusive to Washington, but similar products are available in other recreational states. The Leira Cannagar pictured was sold at Diego Pellicer in Seattle for $3,600.
Website: www.leiracannagars.com
Price: Varies
Perfect gift for: The consumer who has everything
Reverse osmosis system
Even though indoor grow operations consume massive amounts of electricity, most cannabis activists tend to be environmentally conscious. One way growers can help save both the environment and their own operation is using a reverse osmosis filtration system, such as the Hyper from Hyper-Logic, which can save growers up to 20,000 gallons of waste water per day.
Reverse osmosis systems circulate waste-water through membrane filters to remove inorganic solids, such as salts, and allow a portion of the water to be recycled back into the system.
Website: hyper-logic.com.
Perfect gift for: Producers looking to improve efficiency and eliminate waste
Start & Run a Marijuana Dispensary or Pot Shop: Wherever It Is Legal
Jay Currie, a journalist and consultant for medical marijuana dispensaries, takes a business risk approach in his book, Start and Run a Marijuana Dispensary or Pot Shop. The book aims to prepare any hopeful retailer with the basics of the industry and its varied regulations. Currie leads readers through obstacles such as security and sourcing as he maps out the legal pitfalls of owning a dispensary or recreational store.
The book includes a download kit to ensure that readers will be kept up to date as new regulations are solidified.
Website: www.self-counsel.com
Price: $18.95
Perfect gift for: Any retail applicant
SunGrower & Greenhouse
Marijuana Venture's quarterly spinoff, SunGrower & Greenhouse, focuses solely on the business of cannabis cultivation.
While SunGrower is specifically geared toward outdoor and greenhouse growers, it features information on pest control, organic techniques, grow science and interviews that can be useful for cultivators of all styles. It's designed to have a more visual feel than Marijuana Venture, highlighting the beauty of cannabis farms and greenhouses with the best photography in the industry, combined with high-quality glossy paper stock to allow the minute details of the plants to be seen the way nature intended.
Subscriptions are available in both print and digital formats. For a limited time, use the promo code giftguide to receive 50% off subscription purchases online or by calling 425-656-3621.
Website: www.sungrowermagazine.com
Price: $19.99-$29.99
Perfect gift for: Growers of all varieties
Air Blast Sprayer
The owners of small- to medium-sized vineyards love these compact air blast sprayers and they're equally valuable to outdoor cannabis growers. The Rankin APL Air Blast sprayer features a distribution head that expels a fog of 50-micron droplets and can be used to apply nutrients, fertilizer and other liquids quickly and efficiently.
Website: www.rankinequipment.com
Price: $6,400
The perfect gift for: Outdoor growers
Marijuana Edibles
Direct from the kitchens of the award-winning marijuana edibles company, Laurie & Mary Jane, is Marijuana Edibles: 40 Easy and Delicious Cannabis-Infused Desserts. The book isn't just about recipes; it aims to give the reader a greater understanding of the minutia involved when baking with cannabis — important concepts like controlling dosages. With a little reading and some practice one could infuse almost anything with the finesse of a Parisian chocolatier.
Perfect gift for: Cannabis foodies
Price: $14.95
Website: dk.com
 
Digital Menu Systems
Chalk-drawn signs are quaint and folksy enough for most coffee shops, but cannabis comes in quite a few more varieties and inventory tends to change quickly. Plus, chalk is messy.
Nowadays, digital menus can be customized to fit into any businesses theme. Even the signs themselves can be framed and mounted like fine art. And digital menu systems just look cool — far more modern than analog displays. They can be instantly updated from anywhere, most can be controlled via cellphone or tablet, and many work in conjunction with tracking software, POS systems and advertising portals. Several companies make digital display systems, but Elem-n-tal Digital has been the leader for cannabis-specific systems.
Website: www.elemntal.com
Perfect gift for: Retailer
Price: Varies
Knockbox
The Futurola Knockbox is the what joint-rollers' dreams are made of. The cutting-edge machinery cranks out 100 pre-rolled joints every two minutes, and it can easily produce between 3,000 and 4,000 pre-rolls per day. The Futurola brand has earned a reputation for developing and producing quality products for business owners, like the Knockbox, as well as rolling papers and accessories for consumers.
The perfect gift for: Arthritic joint-rollers
Price: $3,500
Website: futurolausa.com

Cannabis Cruise
What could be better than seven days of cannabis and the Caribbean? Bhang Travel's Caribbean Cannabis Cruise launches from Miami on April 22 with a fun-filled itinerary. Day one includes a private cocktail party and a series of 20-minute Ted-style talks. The ship lands in Ocho Rios, Jamaica by the second day. Once on land vacationers can tour a local cannabis plantation and visit Bob Marley's birthplace. The final days of the trip include stops at Grand Cayman, Cozumel and Nassau for more rest, relaxation and entertainment.
Included in the cost are taxes, fees, the excursion to Bob Marley's birthplace and VIP Bhang Pass to two days of onboard seminars and workshops. The ship itself features a variety of entertainment, including Broadway-style shows, a Vegas-style casino and nightclubs.
Perfect gift for: The jet-setting cannabis enthusiast
Price: $945 and up
Website: www.bhangcruise.com
Marijuana bouquets
Bouquets of flowers are nice ways to celebrate any occasion, but a bouquet featuring cannabis flowers is an even nicer way to celebrate. Colorado's first cannabis florist, Buds & Blossoms, provides cannabis-inclusive floral arrangements for weddings and other special events. The folks at Buds & Blossoms are capable of crafting whatever arrangements an event requires, from corsages to bouquets to table decorations.
Website: www.budsandblossomsco.com.
Price: Varies
The perfect gift for: Cannabis-themed weddings

Commercial Generator
Indoor growing has some undeniable advantages, but power consumption is not one of them. In the event of a power outage, cannabis plants won't immediately wither and die, but without light, water and air circulation for any extended period of time, there's no doubt the final crop will be negatively impacted.
Growers in areas that face a higher risk of power failure might want to consider installing an industrial generator to keep the critical systems in play until power is restored.
The ticket price may be a little high for a "what if" scenario, but for growers in remote locations where power might not be restored for days, a generator could potentially save an entire crop — and far more revenue than the cost of the equipment. Pricing for an industrial generator starts around $9,000, but growers should be aware that they only need to power the vital systems and not the entire operation.
Website: www.generac.com
Price: Varies
Perfect gift for: Growers who follow the Boy Scouts motto: Always be prepared

Marijuana Venture
Marijuana Venture is the award-winning business publication for the legal cannabis industry, covering everything from boring (but important) topics like insurance and product liability to more exciting subjects like features on farmers, science-based grow advice, new product features and valuable information for business owners and managers.
An annual subscription is worth its weight in gold, with nearly 2,000 pages of photos, stories and advertising during the course of a year. Call us biased (or just crazy), but we think most people would prefer a subscription to Marijuana Venture over some fancy glass pipe or even a custom-outfitted security vehicle. Not only is it valuable for business owners, but it can be an important resource for anybody involved in the cannabis industry — budtenders, gardeners and business professionals alike.
Both print and digital subscriptions are available.
For a limited time, use the promo code giftguide to receive 50% off subscription purchases online or by calling 425-656-3621.
Website: www.marijuanaventure.com
Price: $19.99-$39.99
Perfect gift for: Everybody

CO2 Safety Monitor
A silent but deadly killer, indoor and greenhouse growers need to monitor carbon dioxide gases for several reasons, with personal safety being paramount among them. Over-exposure to CO2 could cause people to become unconscious; if they're alone or left unattended, the consequences could be fatal.
The science wizards over at CO2 Meter recently debuted the SAN-0001 Personal CO2 Safety Monitor to sound an alarm in the event of elevated levels of carbon dioxide. The company has manufactured the model to comply with OSHA's new confined spaces regulations. The monitor also keeps a log of daily exposure rates for graphing purposes.
Website: co2meter.com
Price: $499
Perfect gift for: Growers who put safety as a top priority
Emjoy
Despite the serious nature of the cannabis industry, many entrepreneurs first got involved as a patient or an enthusiast. The herbalists over at Emjoy have designed products for both varieties.
By combining some of the more traditional herbal medicines with terpene-rich cannabis, Emjoy produces several different lines of cannabis and herb tonics and salves. Six different products not only smell and taste delicious, but they also target specific, everyday ailments like sore muscles, cramps, digestion issues and sleepless nights. The company even sells an aphrodisiac line, "Cao-Cao Pow!"
Perfect gift for: The cannabis user who has everything
Price: Varies by store
Website: emjoylife.com.
Big Book of Buds
Ed Rosenthal's latest book, Big Book of Buds Greatest Hits, doubles as a must-have reference for growers and a coffee table book that will be devoured by anyone who enjoys ogling beautiful cannabis. The tome features detailed photos of the top 95 strains from Rosenthal's four earlier volumes, juxtaposed with insights and tips from breeders and expert growers. The featured varieties are all commercially available and have proven to be the timeless favorites of growers and consumers.
Website: www.edrosenthal.com
Price: $24.95
Perfect gift for: Cannabis connoisseurs, growers and retail stores
Transport van
Remember those Lexus commercials with brand new luxury vehicles wrapped in giant red bows?
Well, if you want to be a hero like the people in those commercials, consider a fully outfitted transport van for the cannabis entrepreneur in your life. Not all dealerships have embraced the cannabis industry, but Campbell Nissan in Edmonds, Washington has stepped up as one of the leaders in supplying customized work vans for state-licensed producers and processors.
The company's customized Nissan NV1500 SV work van takes the guesswork out of choosing a vehicle to move product. The discreet white work van is the first commercial transport vehicle to get a stamp of approval from the Washington State Liquor and Cannabis Board.
The vans alleviate concerns about security, while looking like every other white work van on the road. Strategically placed anchor points on the floor and walls make it simple to secure loads, while a solid steel partition separates the driver from the cargo area. The vans also feature interior shelving units. Each vehicle takes about two weeks to customize, so be sure to order it in advance if you're planning on putting the keys underneath a Christmas tree.
Website: www.campbellnelsoncommercial.com
Price: Starting at $22,700 plus fees
Perfect gift for: Producers and processors who are still making million-dollar shipments in their 25-year-old mini-vans
The Beacon
Like politicians, Wikipedia and stories told at Thanksgiving by tipsy relatives, cannabis test results turn out to be wrong a little too often. But politicians can be replaced, Wikipedia entries can be edited and drunken uncles eventually sober up. And marijuana growers, processors and retailers also have options when it comes to testing their products.
The Sage Analytics Beacon gives users the technical prowess of a laboratory in a stylish, lightweight desktop unit. The device is compact and utilizes an integrated touchscreen to give real-time measurements of cannabis vitals like THCA, Delta 9 THC, CBD and CBDA.
Each unit comes with a USB port and is Ethernet and WiFi ready.
Perfect gift for: Retailers, growers, processors.
Price: $23,900
Website: sageanalytics.com
Ablaze Jars
Trichomes are the beautiful living tinsel that cannabis enthusiasts, master growers and nearly anyone with eyes can immediately appreciate. Unfortunately, most packaging and storage containers interfere with the enjoyment of seeing those sugar crystals.
Ablaze Jars has solved this problem with its Vision Series lids and jars. The lids not only make a perfect window into one of nature's most wondrous plants, but also keep the flower fresh and seal its natural bouquet of fragrances.
Vision Series lids can be bought individually or in bulk and come in four colors: sonic green, electric blue, nuclear red and pitch black. The lids make a perfect gift for any true connoisseur or any retail store owner looking to acquaint customers with the finer points of cannabis appreciation.
Website: www.ablazejars.com
Price: $39.95 each or 50 for $1,100
Perfect gift for: Retailers, enthusiasts

Gloves
Every year glove sales surge from holiday shoppers who think, "My mom has hands … it's cold out … these would be perfect!"
This season, Black Friday warriors with growers on their shopping list can buy gloves that will be worn and appreciated. Quality gloves not only protect from environmental harms but also allow the dexterous movement required for trimming, while keeping the product pristine.
Proper gloves are available from many major suppliers, including OBC Northwest (obcnw.com), Growers Supply (growerssupply.com), Custom LeatherCraft Manufacturing Co. (www.goclc.com) and U and B Growing Supply (ubgrowing.com).
Perfect gift for: All gardeners
Price: $9.95 and up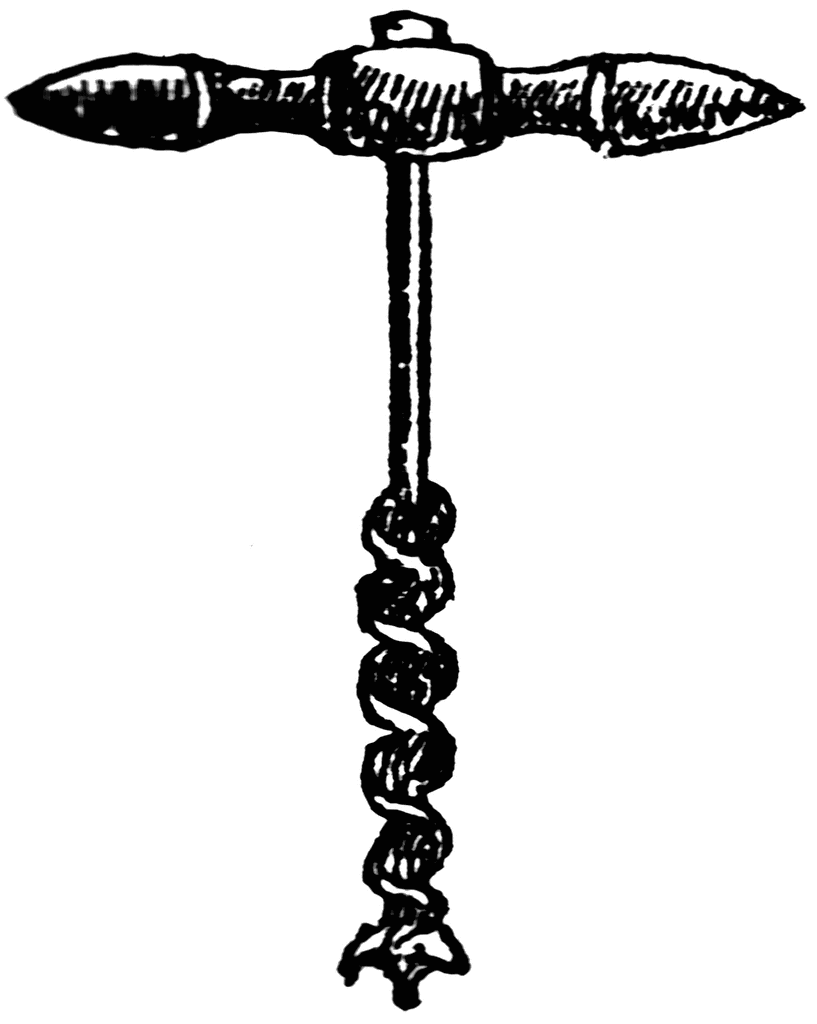 Auger
According to the BBC, farmers have been using augers since the Vikings era originating somewhere between the 8th and 11th centuries. While modern machinery has replaced manpower for the heavy lifting, little has changed in terms of the way augers are designed.
For anybody who needs to dig more than a dozen or holes in the earth, an auger attachment for a tractor is a must-have to turn hours of back-breaking work into a quick and easy task.
Website: tractorsupply.com
Perfect gift for: Farmers planting in native soil
Price: From $50 to $5,000-plus

J-Pen Pro Series
Vaporizers make excellent gifts for any cannabis consumer. One of the best on the market is made by Vaporous Technologies, which reengineered the seal used by most vaporizer brands, to create a pen that work better and last longer than most competitors. The J-Pen Pro Series Kit comes in a sleek case and features an exclusive concentrate management system and an adjustable carb cap to ensure the happy recipient gets more vapor out of his or her concentrates.
Website: vaporoustechnologies.com
Price: $99.99
Perfect gift for: The person who complains about leaky or cheap vaporizers
Drone
Do-it-yourself business owners often sneer at the idea of contracting a professional to photograph their business, but excellent photos can be one of the best marketing expenditures possible. For those who are willing to dedicate their own time to documenting their operations, a high-quality camera can be a perfect gift idea.
While digital SLRs remain the standard piece of photography equipment, camera-equipped drones have quickly become a fascinating tool for cannabis farmers. There are a multitude of different models and options with prices ranging from $50 to $6,000. Depending on space available, they can be used in outdoor, greenhouse and indoor operations to capture unique stills and video footage. The stabilization technology has come a long way, but for a safer bet try the Phantom series from DJI (pictured above) starting around $450. While video-game playing children might be capable of flying drones like a Top Gun pilot, most people will need to spend a fair amount of time learning to control their toy.
"And unless you want your fun to be short-lived, be sure to avoid trees — particularly the really tall ones," Marijuana Venture editor Garrett Rudolph says from experience.
Price: $50-$6,000
Perfect gift for: The DIY grower, photographer

Display cases
Help your favorite retailer highlight their featured products by giving a glowing Lightshow Display Cube from Bud Bar Displays. The eight-inch cube is perfect for displaying half-gallon jars and similarly-sized containers. Each cube features a 20,000-hour heat-free LED light that can glow in whatever color you fancy.
The displays also have more than a dozen effects, including fade, strobe and pulse, that can be controlled by remote.
Website: www.budbardisplays.com
Perfect gift for: Retailers
Price: $186